By the end of the 1970s, Eric knew that the Morecambe
& Wise formula had come to the end of its days.
There
was nothing wrong with the format, it was just that he
and Ernie had done all they could with it; a new
direction was required. They were also keen to do a
movie that wasn't just a spin-off of their TV shows as
their earlier films had been. Enter stage left Thames/
ITV, with an offer that looked like what they had been
hoping for.

However shortly after moving to ITV, Eric and Ernie
were to discover that Thames really only wanted more
of the same, with the promised movie eventually being
downgraded to little more than a TV drama.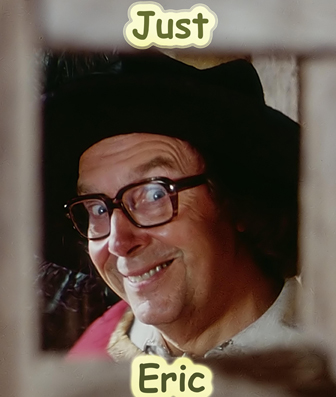 On the plus side, Eric had also been increasingly keen
to show there was more to him than just the double act. Many in the industry had maintained that Morecambe & Wise was all he and Ernie could do. Eric wanted to prove them wrong, and the move from the BBC freed him to take on other roles.

The first was a cameo, playing a Funny Uncle in the acclaimed Betjeman's Britain, produced by Charles Wallace for Anglia/ITV. Morecambe and Wallace hit it off, and a collaboration began that in 1981 saw Eric play Major Maxton-Weir, co-staring with Susannah York, Beryl Reid and John Alderton in Invasion Exercise on the Poultry Farm, a short comedy made for Paramount Pictures. The success of these led to The Passionate Pilgrim, a 24 minute comedy for MGM-UA, with Eric starring alongside Tom Baker and Madeline Smith. It had been hoped to shoot further episodes and turn them into the movie Eric so wanted, but plans were thwarted by Eric's untimely death in 1984.

Eric made only two stipulations in his work with Wallace - they must not do anything that conflicted with Morecambe & Wise, and in the stories, Eric always had to get the girl!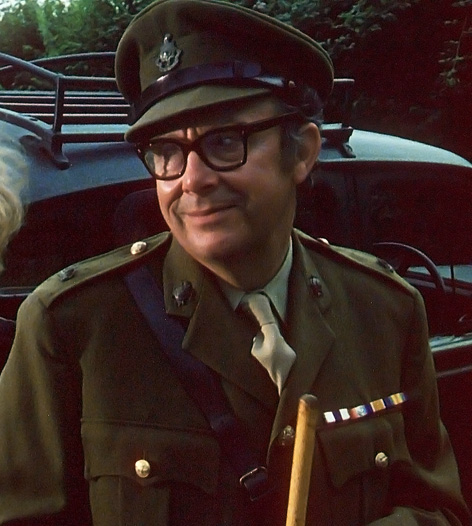 Just Eric
Eric's only known filmed comedies without Ernie:
Invasion Exercise on the Poultry Farm
&
The Passionate Pilgrim
with Susannah York, Beryl Reid, John Alderton, Madeline Smith and Tom Baker. Narrated by John LeMesurier and Sir John Betjeman.
Running time 34 minutes, 16X9 SD PAL
Produced & directed by Charles Wallace.
A Moving Image Company production

To order the DVD for £7.95 plus £1.26 postage to any UK address, please click here:
Any enquiries, please email CutomerServices@MovingImageCo.com