Home The Passionate Pilgrim Just Eric Christmas Story Who Killed Eric Morecambe A Midsummer Nightmare Library Shots

Once upon a time, not very long ago, in a galaxy not very far away - in fact just
down the road and around the corner - a then great broadcasting organisation
known as the BBC decided to make a short series of programmes on astronomy.
The series was titled The Sky at Night, and was presented by an eccentric amateur
astronomer.
Surviving the slings and arrows of outrageous bureaucrats, who would have
consigned it to the dustbin of television history, the 'short series' continued for
over half a century, fronted by its founding presenter ...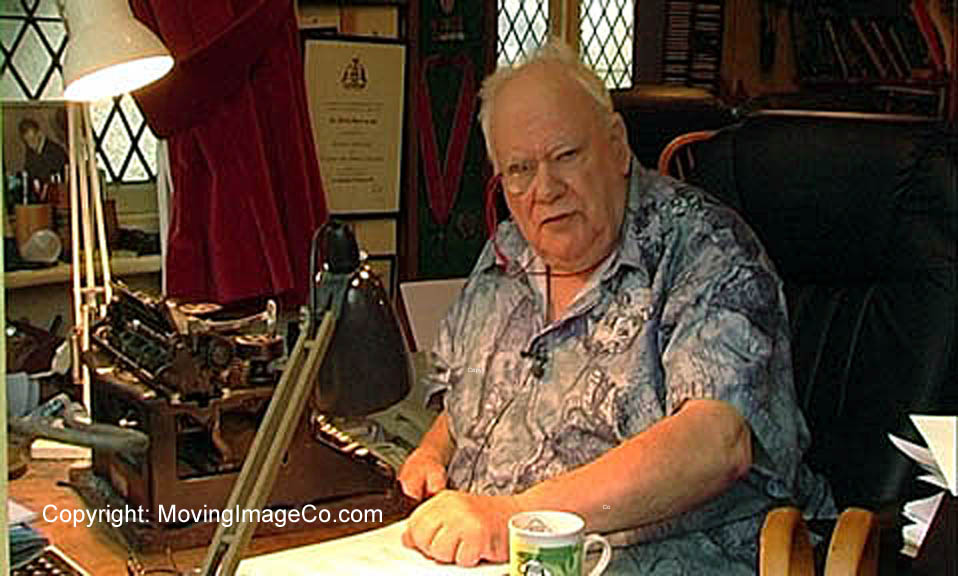 The Astronomical Patrick Moore
- the authorised version



The only DVD autobiography of
Britain's favourite astronomer

Running rime 68 minutes, 16X9 SD PAL
Produced & directed by Charles Wallace.
A Moving Image Company production

With a little help from Sir Arthur C Clarke, Prof Richard Gregory, Dr Allan Chapman, Prof Garry Hunt, and 2 surviving producers from his 50 year reign, the last great personality from the golden age of British television opens the door on his extraordinary life. From lift-off to TV icon of the space age, Sir Patrick recounts his adventures, on the way imparting his equally unconventional views on bureaucrats - and how to annoy them, politicians - and how to ignore them, and the 'final frontiers' he hopes await us.

Not a rehash of old Sky at Night programmes, but original material filmed around Sir Patrick's home, his local cricket club, and Oxford University.

To order the DVD for £5.99 plus £1.26 postage to any UK address, please click here:
Any enquiries, please email CutomerServices@MovingImageCo.com